Politik
Dansk fodboldspiller svarer på kritik: Havde T-shirt på, som støtter militæret i Tyrkiet
Den danske fodboldspiller Mathias 'Zanka' Jørgensen havde under opvarmningen til en fodboldkamp en T-shirt på, som hylder militæret i Tyrkiet. Det har skabt stor debat i Danmark.
Kender du følelsen af at have nyt tøj på, og alle bare kigger på dig? Den følelse kender fodboldspilleren Mathias Zanka i hvert fald. Men det var ikke fordi, at hans nye tøj var fedt.

Det er nemlig sjældent, at en T-shirt har skabt så meget debat, som den T-shirt fodboldspilleren Mathias 'Zanka' Jørgensen havde på den 20. oktober.
Hyldede det tyrkiske militær
Danske Mathias Zanka spiller fodbold i den tyrkiske klub Fenerbahce.
Inden en fodboldkamp fik hele holdet besked på at tage en T-shirt på under opvarmningen, hvor der stod "Vatan Size Minnettar," som på tyrkisk betyder "Fædrelandet er jer taknemmelig." Derudover var der et billede af en rød soldat.

T-shirten var en hilsen til det tyrkiske militær. Få uger inden havde det tyrkiske militær nemlig angrebet nabolandet Syrien. Et angreb som flere lande i verden har kritiseret – her i blandt USA, Danmark og flere andre lande i Europa.
Derfor fik T-shirten debatten til at køre i Danmark. Nogle mente, at Zanka skulle have nægtet at tage T-shirten på, fordi han ikke offentligt skal støtte Tyrkiets militær.

Andre mente, at han ikke havde noget valg. Når den du arbejder for, beder dig om at gøre noget, så må man gøre det, hvis man vil beholde sit job.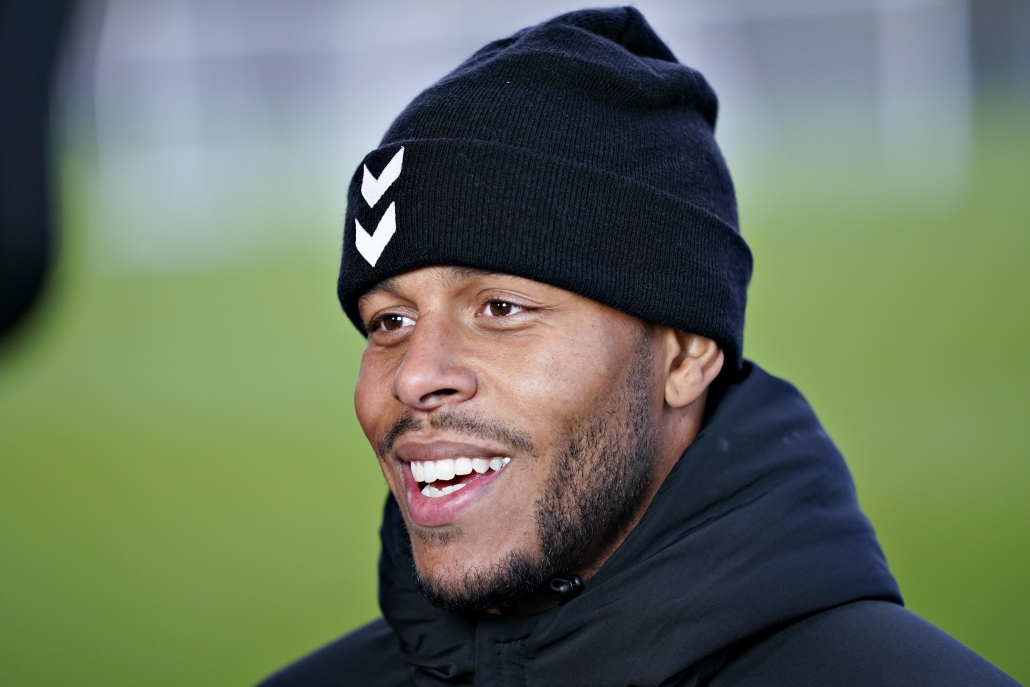 Havde 45 minutter til at tage en beslutning
Selv siger Zanka til DR, at han fik T-shirten 45 minutter inden kampen. Han havde derfor ikke meget tid til at tænke det hele igennem.

Hele ugen efter har han gået og tænkt det igennem flere gange, men han ved stadig ikke, hvad han burde have gjort. Det er nemt at sidde oppe i Danmark, og fortælle hvad man skulle have gjort. Det er sværere, når man står i situationen, siger Zanka.

Han fortæller, at han ikke har haft mulighed for at forudse, at han kunne ende i sådan en situation.

"Hvis man mener, at jeg skulle have forudset en stor-politisk situation, som foregår på verdensplan, så synes jeg måske, det er lidt meget at bede en professionel sports-udøver om," siger han til DR.
Zanka har talt med klubben
Zanka fortæller, at han har haft en lang snak med sin tyrkiske klub. Han har forklaret, at det har været en svær situation for ham at stå i. Og det har klubben lyttet til.
Han tror, at klubben i fremtiden vil tænke mere over, hvilken situation de sætter klubbens udenlandske spillere i. Men han kan ikke afvise, at noget lignende sker igen.

Zanka har tidligere været aktiv i kampen mod både homofobi (folk der hader homo-seksuelle) og racisme i fodbold.